EVERY HIT, EVERY GOAL, EVERY SAVE, EVERY PERIOD.
2018-19 Komets Season Ticket Packages include thirty-six (36) Regular Season Home Games PLUS Pre-Season Exhibition Game(s). In January of 2019, as part of your season ticket package, you will be automatically invoiced for the same seating locations for all 2019 Home Playoff Games. (Amounts due are separate from this pricing, but your discount will apply to Playoff Tickets.)
Season Ticket Holder Benefits Include:
LOCATION, LOCATION, LOCATION:

The same seat location for every Komets home game including playoffs

SEASON TICKET EXCHANGE NIGHTS:

NO TICKET GOES UNUSED...family, friends, neighbors, co-workers, gifts or groups!

SEASON TICKET HOLDER BOOKLET:

Organize your tickets and redeem Ticket-Back offers from Fort Wayne area businesses.

FUTURE SEASONS LOCATION UPGRADES:

Guaranteed First-Refusal on existing seats and First Chance to upgrade for future seasons.

"THE

K

ARD" SEASON TICKET HOLDER REWARDS PROGRAM:

Discounts on Souvenirs and Merchandise. EXCLUSIVE TO SEASON TICKET HOLDERS!
Season Ticket Holder "Hat Trick Bonus":
FREE BOBBLEHEAD:

Season Ticket Holder Exclusive Bobblehead. Limited Edition of ONLY 2,000 made. Season ticket holders with 1-2 PAID Season Tickets will receive One (1) Bobblehead. Those with 3+ will receive Two (2) Bobbleheads.

BONUS TICKET NIGHTS:

Returning for 2017-18! Season Ticket Holders will receive Extra Bonus Tickets to a selected game. You'll receive ONE (1) BONUS TICKET for each Season Ticket in your package.

UPGRADED EXCHANGES FOR ALL EXCHANGE NIGHTS:

Season Ticket Exchanges will once again be available ANYWHERE in the building, allowing you to get tickets near your existing seats (Subject to Availability).
---
SAVINGS OF UP TO 25% vs FULL PRICE WALK-UP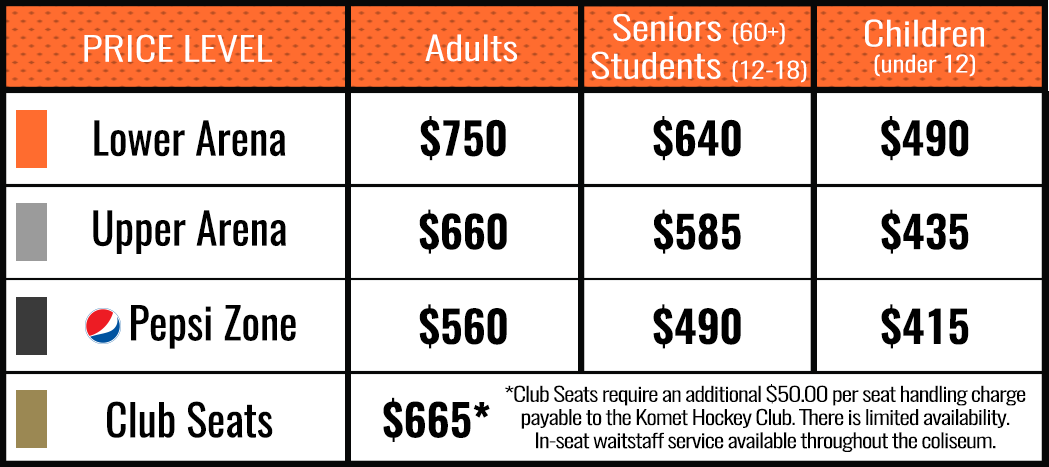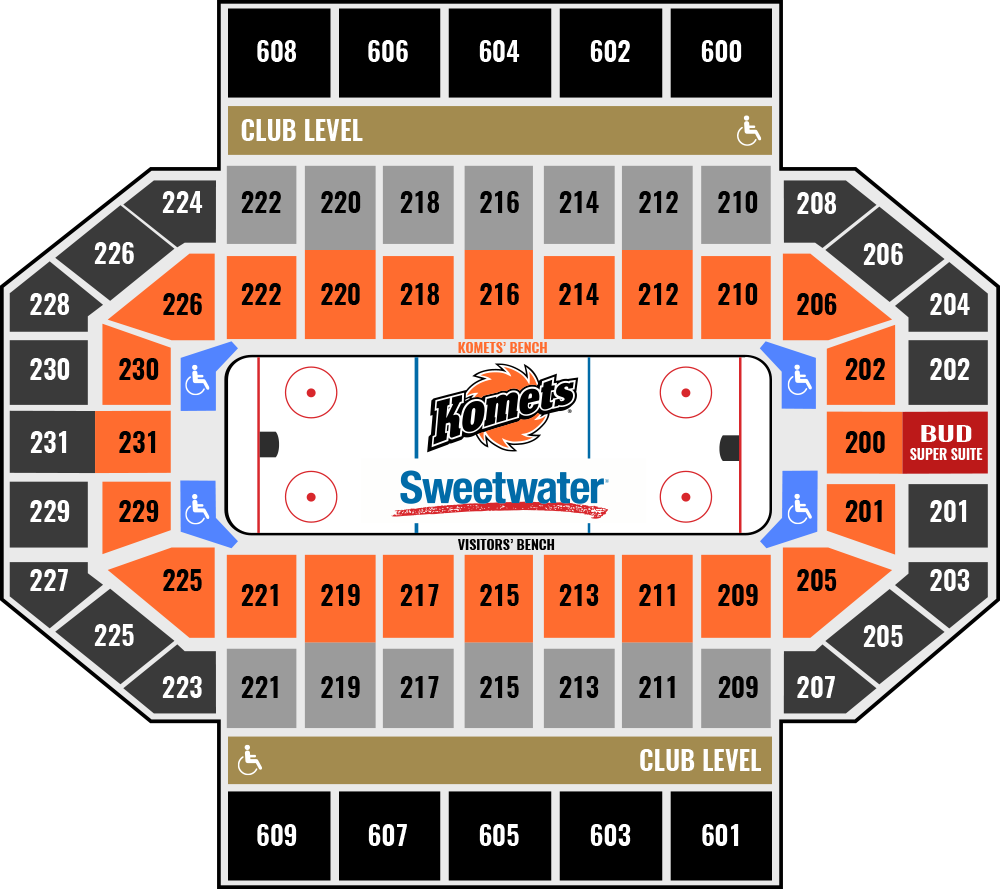 Click
HERE
for an interactive seating chart
Call for available seats and more info.
Interested in Season Tickets or just have a question?
Fill out the form below to be contacted by a Komets Ticket Advisor!